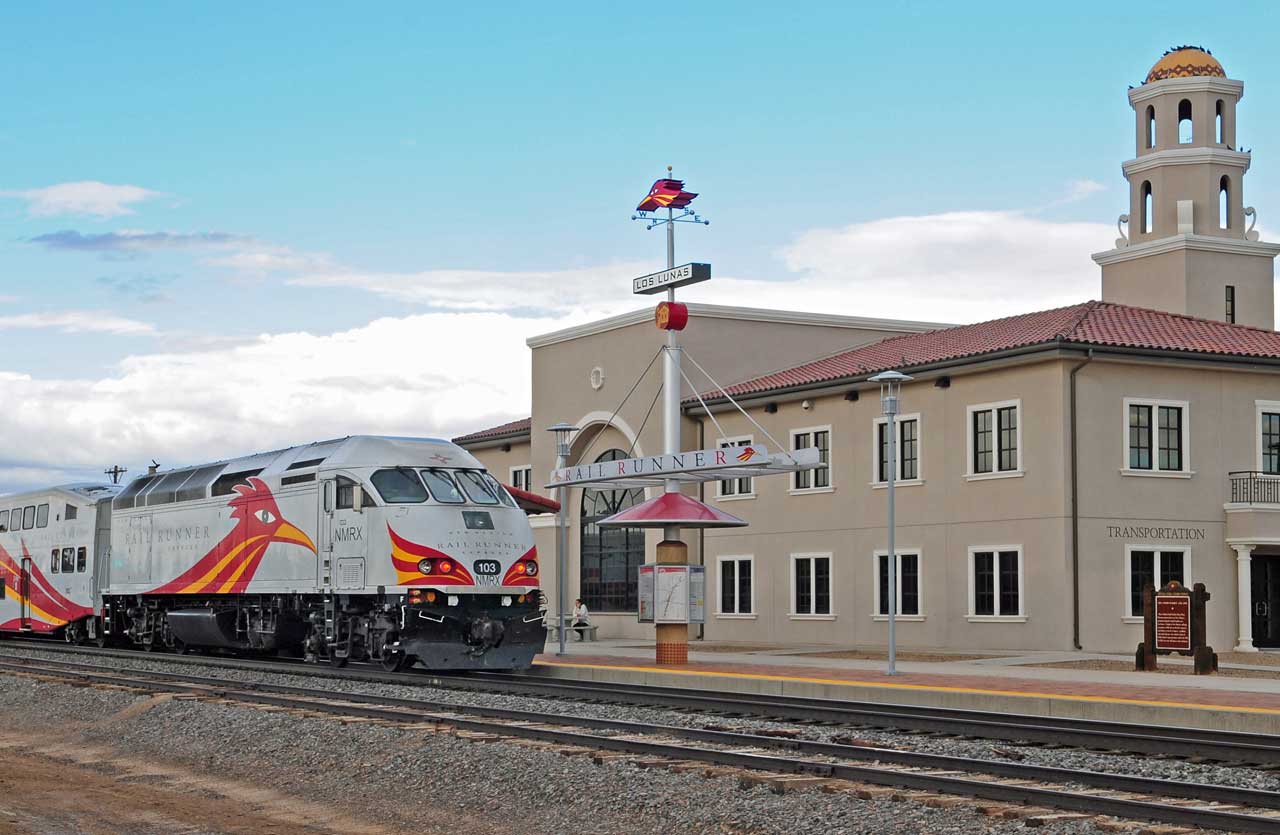 Need to get to Los Lunas but don't want to drive? Located along the 100-mile Rio Grande corridor is the Los Lunas Rail Runner Station, located at the Los Lunas Transportation Center! It's close to residential areas, local businesses, Los Lunas and Valencia County administration offices. There are 15 stations along its route, with more than 60 bus connections, from Santa Fe to Belen, that can get you where you need to go!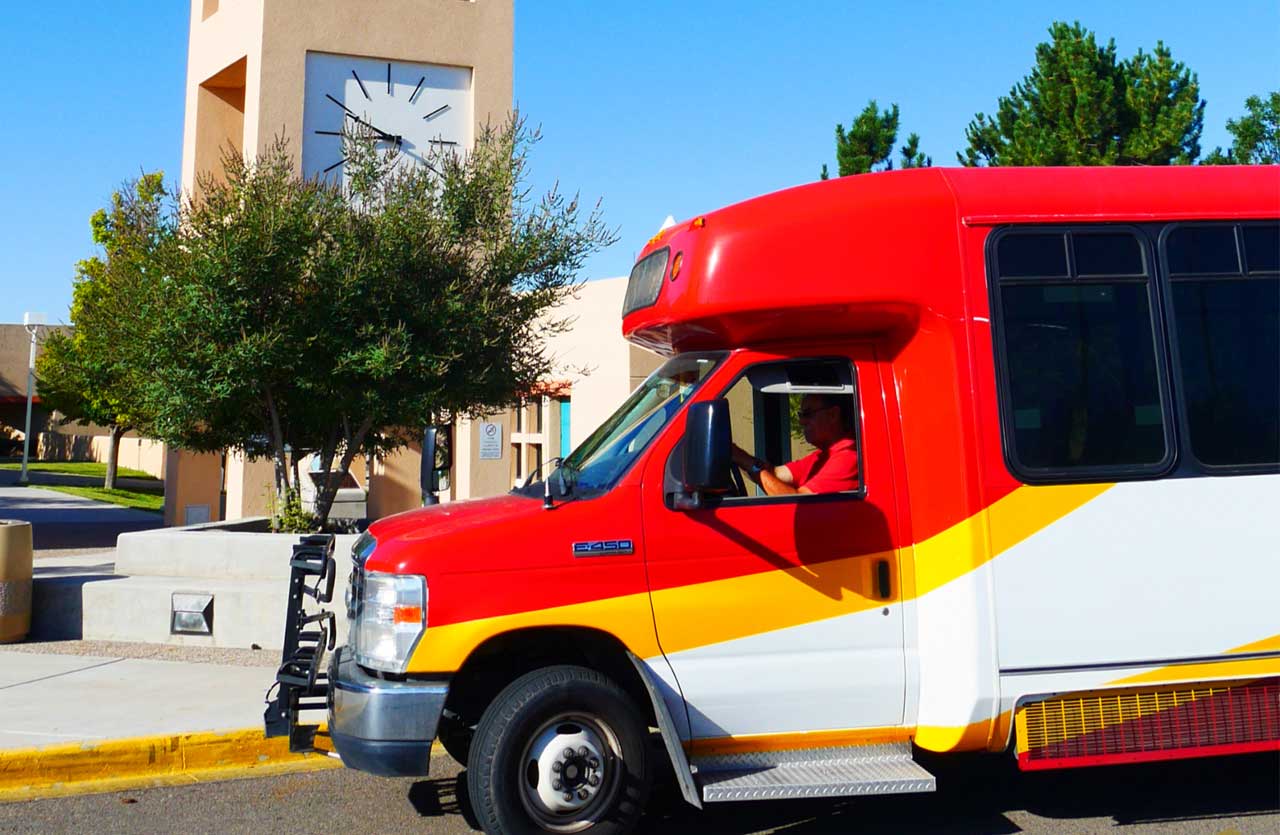 Los Lunas offers several bus connections to aid in local and surrounding area transportation. When you show the driver your valid Rail Runner Express printed or mobile ticket, you can ride any ABQ RIDE, Santa Fe Trails, or Rio Metro bus for free!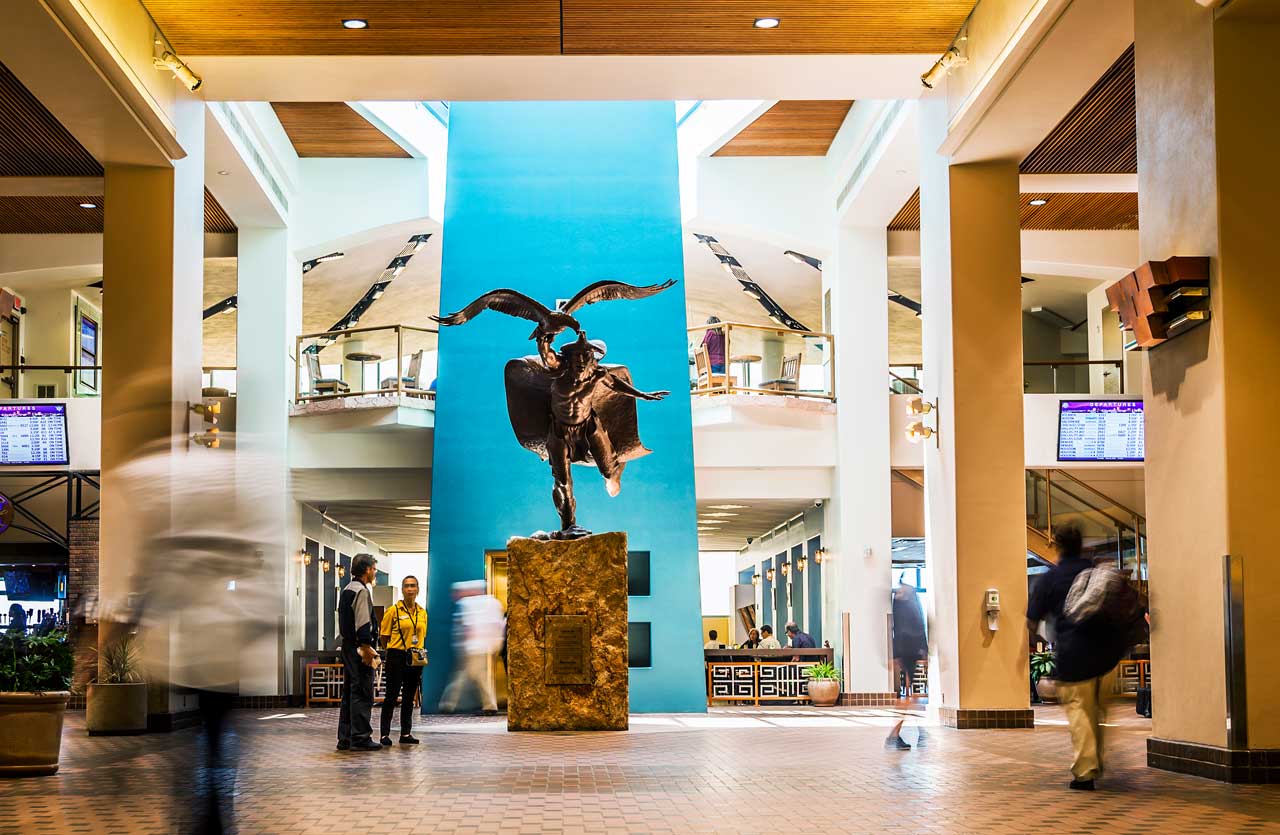 Flying into Albuquerque is a breeze, as the Albuquerque International Sunport airport is just a quick 30-minute drive away from our community! When you arrive, you can rent a car from a list of 8 rental car companies, or take the rail runner to get you into Los Lunas so you can start exploring.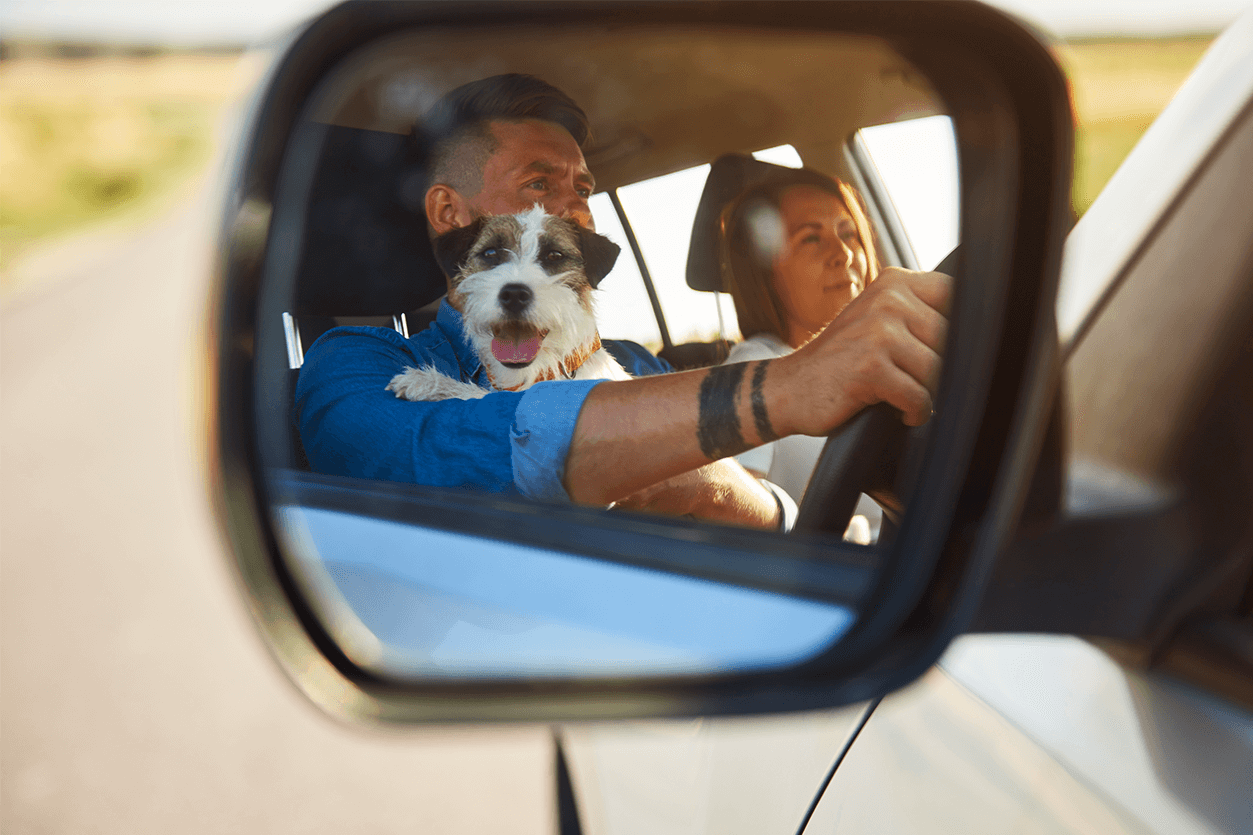 Driving to Los Lunas is a great way to explore more of our region. Follow the pre-1937 Route 66 paralleling segments of the old Camino Real de Tierra Adentro, take NM 6 from I40 and stop at El Cerro de Los Lunas Preserve along the way, or enjoy the fast-paced driving on I25 but remember to take Los Lunas exit 203.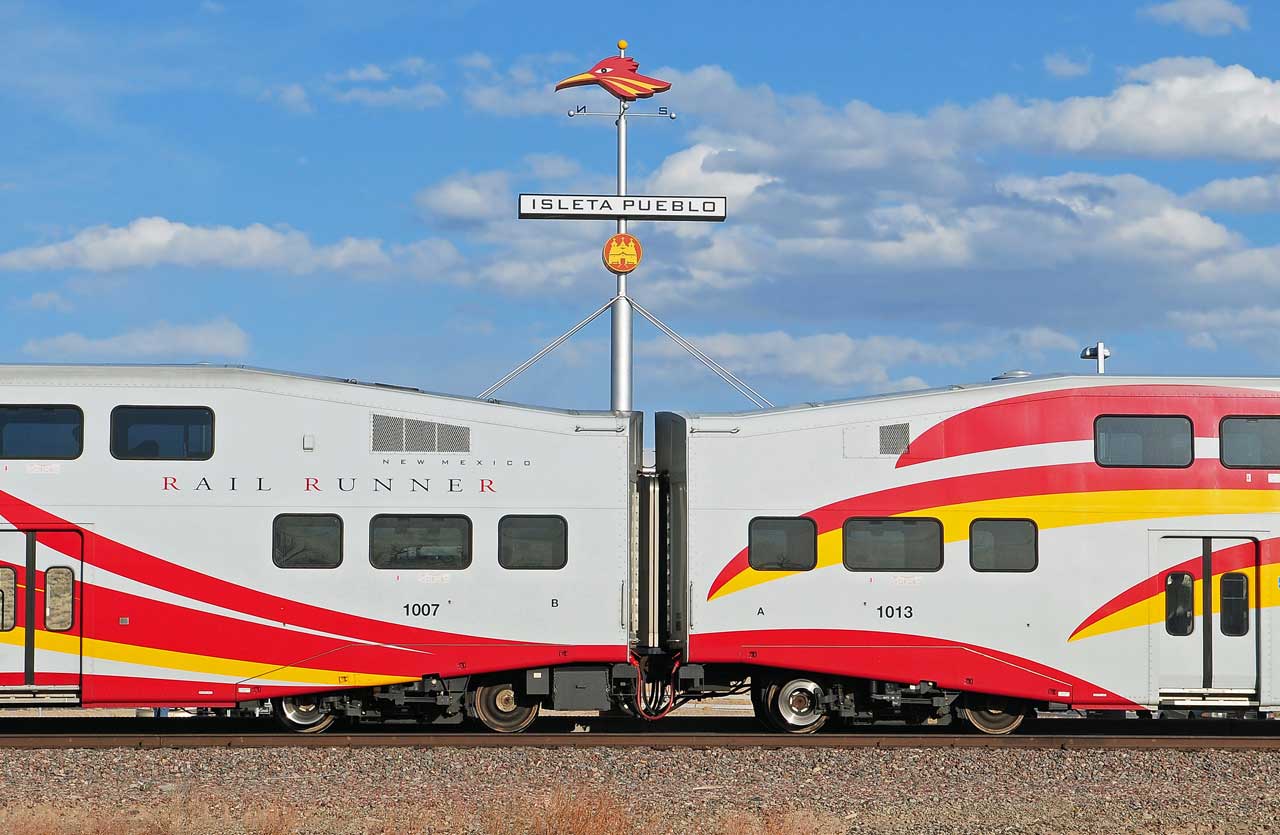 Isleta Rail Runner Station
Located near the scenic Rio Grande Bosque and Isleta golf course lies the Isleta Pueblo Rail Runner Station. The station serves visitors and residents of the Pueblo and the nearby communities of Bosque Farms, Valencia, and Peralta.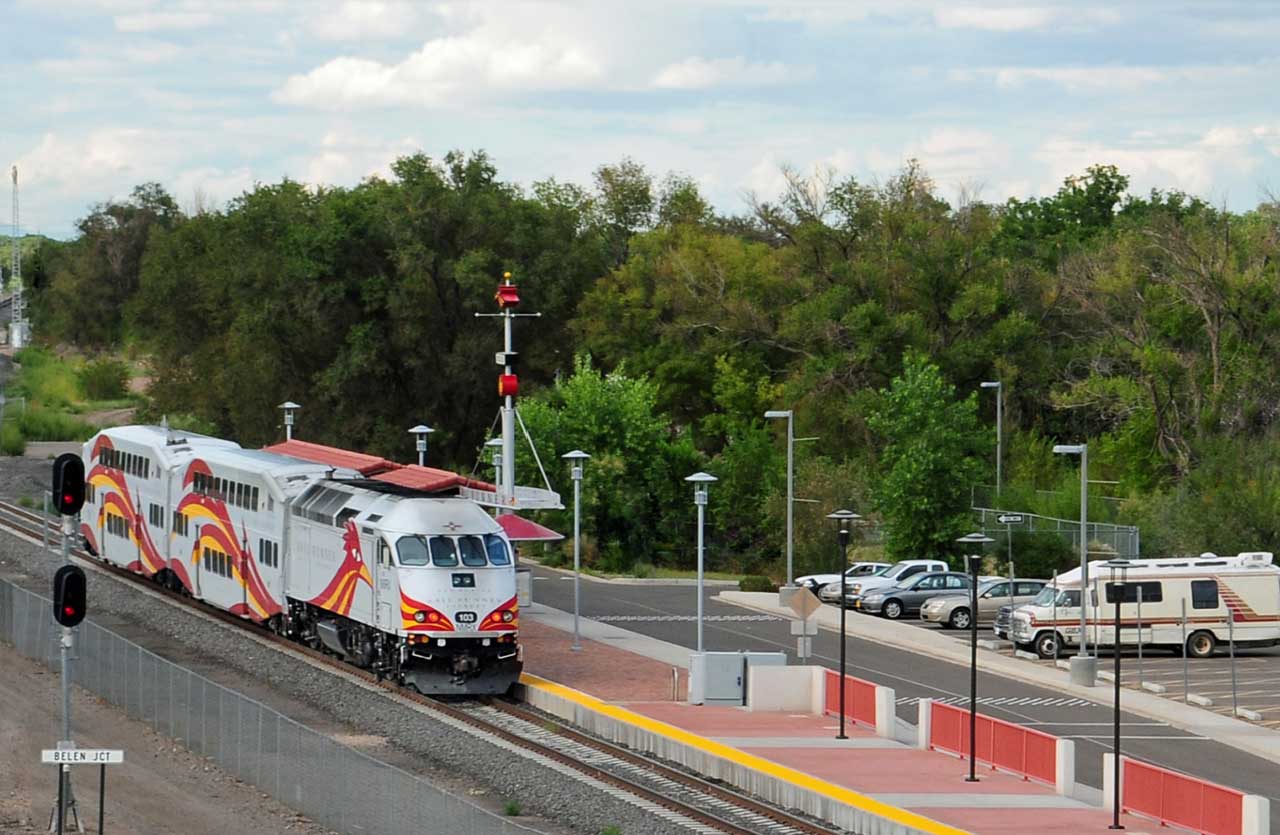 Belen Rail Runner Station
Located in the heart of Downtown, the Belen Rail Runner Station brings passenger service full circle to where it all started in 1901! It serves the nearby Rio Communities, Jarales, and Tomé.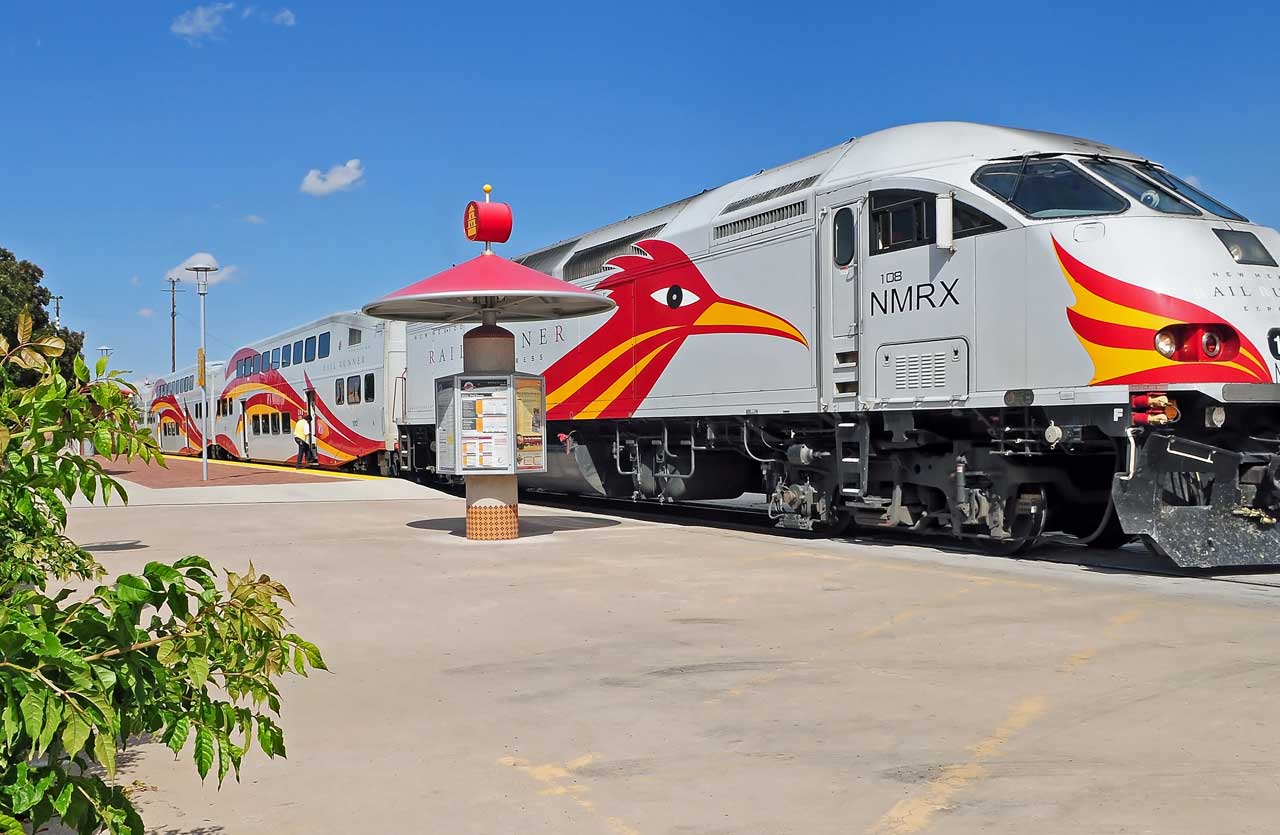 Downtown Albuquerque Rail Runner Station
Located at the Alvarado Transportation Center in Downton Albuquerque, this stop provides many connections to other transportation networks, cultural attractions, and entertainment.