Experience Roads Less Traveled
Adventures that feed the soul. That's what the New Mexico tourism experience is all about. No place in the state strives to share more memorable and thrilling adventures than the Village of Los Lunas and our Roads Less Traveled tourism partners.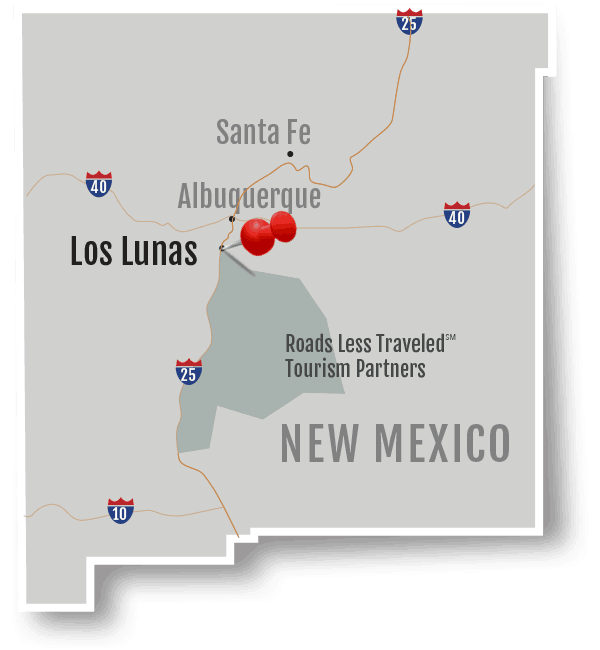 It's easy to make your way to Los Lunas to start your travel adventure. Located just 22 miles from the Albuquerque Sunport, take Interstate 25 south or jump on New Mexico's famous Rail Runner to the Los Lunas station. You'll be in the Village in no time.
Contact us today to learn more about the memorable and rewarding experiences along our Los Lunas roads less traveled.
Our Roads Less Traveled Tourism Partners